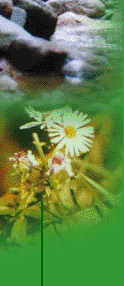 | | |
| --- | --- |
| | |
Folk Dances of Kerala



Kaikotti Kali /Thiruvathirakali Dance

Kaikotti Kali / Thiruvathirakali:
Kaikotti Kali folk dance is also known, as Thiruvathirakali.It is a very popular, graceful and symmetric group-dance performed by the women of Kerala.It is ceremonial dance often performed during festive seasons like Thiruvathira and Onam. It is a simple and gentle dance with the lasya element forming its main part in overall dance. Sometimes, even men also participate in it as seen in some parts of the Malabar area. This time the thandava part is also brought in dance performance occasionally.

Both the participants wear in a typical dressing style of Kerala with mundu and neriyathu and the adored themselves with jasmine garlands the women dance in gay abandon. Women are singing melodious Thiruvathira songs, which are full of literary wealth. One of the performers sings the first line of a song while the rest repeat it in chorus, clapping their hands altogether. Moving in a circle, clockwise and at times anticlockwise, at every step they gracefully bend sideways, the arms coming together in beautiful gestures, upwards and downwards and to either side, in order to clap. This gives a beautiful look to the dance.

------------------------------------------------------------------

Kuthiyottam Dance:
This is in vogue in Thiruvananthapuram District, performed mostly in all Devi temples of the region. Total four participants are needed for the dance. One is a performer, wearing a crown, similar to that of the `Ottanthulal artist, and three other characters, with three different facial make-ups, dance rhythmically to the background of percussion instruments.

The songs are sung in praise of Durga, `Padapattu`, and `Kalaripattu`. It is usual to have red silk curtains work as partition at the performing arena. All characters work in cooperation.

--------------------------------------------------------------------

Thirayattom:
Thirayattom dance is a ceremonial dance. It is performed as a vital part of festive celebrations in Kavus,in Central Malabar region. The word Thira means lustre. The Thirayattom dance is said to cast radiance by virtue of his gorgeous array. They are usually made up from the dazzling by the blaze of torches, made of clusters of dried coconut fronds.

This is ceremonial in nature. In Oppana, clapping of hands gives the rhythm. Both men and women participate in it. In marriages, the women move in a circle, receive the bride while men stand aside singing songs, and receive the bridegroom.



Tiruvathira Dance

Tiruvathira Dance:
Another favorite folk dance form is the Tiruvathira dance. Maidens stand in a circle, revolving in steps alternating with the palms of each maiden meet those of a girl next, dance it in rhythmic claps. The dancers also sing a narrative song as they move forward in round. The cultural level has always been fairly high in the middle and upper classes and women fully participate in it.

In Kerala, there is a unique phenomenon of a continuous escalation of folk traditions. Many new things are added latter on with respect of time. Originally, the Tiruvathira celebration must have begun as a simple folk song and dance. But, later narrative poems having classical quality were written specially for such dances. One of the best examples is the poem on the story of "Shakuntala" written for this dance by Machatt Llyat in the first half of the nineteenth century.




Mudiyettu Dance

Mudiyettu:
A folk dance known as Mudiyettu is associated with the Goddess Bhagavathy, the wife of Lord Shiva. This is ritualistic dance springing form the Bhagavathy cult. The theme of the dance depicts the glory and triumph of Bhagavathy over the demon Darika and other evil characters. The characters are all heavily made up with gorgeous costumes, intricate and elaborate and with conventional facial paintings, tall headgear etc. Attired and adorned exotically with a unique weirdness and hideousness, the characters seem quite supernatural in performance.

Among the ancient and indigenous performing art forms in Kerala are the rituals related arts. These dance forms glorify the goddess and their themes revolve around the triumph of the goddess over the demon or other evil characters.



Kakkarissi Kali Dance

Kakkarissi Kali:
This dance is prevalent among the Kuravas of Thiruvananthapuram district. This is group dance performed with enthusiasm. It is very vociferous because of the shouting of the participants. It also contains wild beatings of primitive drums like para, veekkan chenda etc.

Dappu Kali This dance is named as Dappu Kali because "dappu", a kind of musical instrument is used in the dance. It is a group-dance of the Moplahs of Malabar. The performers required for the dance must be in even number. They form two rows. They beat on the dappu, which each dancer holds in his left hand, and dance with graceful movements of the body and astonishing co-ordination of rhythmic steps, flexion of body and timing of dappu. It is famous dance of this region.



Kolkkali Dance

Kolkkali:
Kolkali is a group dance form of the farming community in Kerala. It is a mixed dance in which both men and women can participate. All the performers move in a circle, striking small sticks and keeping rhythm with special steps. The circle get expanded and contracted as the dance progress further. When the accompanying music rises at a pitch, the dance reaches at its climax. Around twelve to twenty four dancers move rhythmically in a circle around the ceremonial lamp, tapping the two feet long wooden sticks held in their hand.

The Muslim, Christians and Harijans also perform same dance. Muslim Kolkali is similar to the Kolkali practiced by nearby area. The vibrant steps are accompanied by the background vocal music consisting of meaningless syllables followed by folk songs. At the beginning of the dance, it starts from slow but reach at a fast tempo creating an interesting climax. There are diverse choreographic patterns in the dance. Males only participate in Muslim Kolkali dance and they require basic training.



Poorakkali Dance



Sarpam Thullal

Poorakkali Dance:
It is a folk dance, prevalent among the Thiyyas of Malabar & usually performed in Bhagavathy temples as a ritual. It is performed during the month of Meenam that comes on March - April. Poorakkali requires specially trained and highly experienced dancers. The performer must know all the techniques and feats of Kalaripayattu. Kalaripayattu is a system consisting of physical exercise formerly in vogue in Kerala State. The performer is standing near the traditional lamp, and dance in eighteen different stages and rhythm, each phase being called a Niram.


---------------------------------------------------------------------

Sarpam thullal:
Many ancient families in Kerala have special snake shrines named Kavu. They worship him regularly, on various occasions such as wedding. They perform this dance to show their respect to him. Sarpam thullal is usually performed in the courtyard of houses having snake shrines. This is an offering for family wealth and happiness. Members of a community perform the dance in coordination.

---------------------------------------------------------------------

Ayyappan vilakku:
In Kerala, many temples at various regions having small structure are seen. These are known as miniature temples. Many miniature temples are constructed out of tender coconut frond and plantain leaf stalks in various parts of Kerala. Then songs are sung on the legendary focus between Ayyappan and Vavar. In tune with the various rhymes and rhythms of this devotional song, two dancers in the costume and make up of Ayyappan and Vavar perform this dance. During dancing they strike with swords and defend with coconut fronds. Their steps & facial expressions are descriptive enough to illustrate the theme.

----------------------------------------------------------------

Parichamuttu Kali:
This is martial folk-dance. It is said that this dance is originated during the day when kalaripayattu was in vogue in Kerala. Kalaripayattu is the famous physical exercise of swordplay and defense. The performers dance with holding swords and shields in their hands. In overall dance, various movements are repeated such as replay to the movements of sword fight, leaping forward, stepping back and moving round, all the time striking with the swords and defending with shields. The performance is full of shouting & chanting too.





Parichamuttu Kali Dance

All contents are provided by Muzik Info Inc.